CD Magazine Hardcover Limited Edition BUNDLE (5 Issues)
$0.00
---
---
Cemetery Dance Magazine Hardcover Bundles!
Save 50% and Get Our Next Five Hardcover Issues!
Only A Limited Number of Bundles Will Be Sold!
Lock In Your Book Number Today For A Matching Set!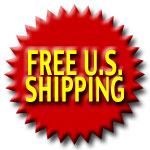 Thanks to our big plans for the Signed Limited Editions of Cemetery Dance magazine in 2017, we're pleased to report we can now offer a limited number of five issue bundles to the magazine hardcover editions!
The signed Limited Edition of Cemetery Dance #62 is already in production and will be printed early next year, so the five hardcover issues you'll get with the bundle will be Cemetery Dance #63 through #67!
Not only will your copies be discounted if you order a bundle, but you'll also qualify for FREE US SHIPPING. (Regular copies sold through the website as the issues are published will be charged normal shipping.)
The combined retail price for these five hardcover issues will be $200 (plus shipping) if you order them individually, but you can purchase this 5 Issue Cemetery Dance magazine Hardcover Bundle for just $99 while our very limited supplies last!