Carrie Signed Limited Edition Artwork Portfolio!
$0.00
---
---
PLEASE NOTE: This item does not quality for percentage off special offers such as our 10% to 50% off coupon codes.
Carrie Limited Edition Artwork Portfolio
20 Pieces of Artwork Printed
Via A One-Time Printing Method!
Includes 10 Pieces of Brand New Artwork Exclusive For This Portfolio!
This Set is Signed by Both Artists and No Additional Sets Will Ever Be Produced!

If you love artwork inspired by the works of Stephen King or you're a huge fan of Carrie, then we have a deal you won't be able to beat — but it isn't going to last long due to already strong demand from collectors!
Due to demand from our collectors, we've made special arrangements with Tomislav Tikulin and Glenn Chadbourne to collect ALL of their artwork from our special edition of Carrie by Stephen King in one beautiful portfolio -- and to make this set even more exclusive and unique, Glenn Chadbourne will be creating TEN MORE BRAND NEW pieces just for this set!
This portfolio will be SIGNED by both artists and will be limited to a one-time printing of just 750 numbered sets! These special artwork portfolios will never be reprinted or reissued. Once they're gone, they're gone.
If you own our long Out of Print NUMBERED ARTIST EDITION of Carrie, we CAN match your number to make your set more collectible. Just reply to your Carrie Artwork Portfolio order confirmation email and let Mindy know what your Carrie book number is. (Although every book is different, we have noticed that matching sets of our Stephen King books and their artwork portfolios seem to command higher values on the secondary market.)
Each piece of artwork — including all of the interior color plates, the full-color cover paintings, Glenn Chadbourne's signature sheet artwork, and all of the new exclusive pieces — will be printed on 8.5 inch by 11 inch sheets of archival quality, acid-free paper stock using a one time printing method. That means, once the printer finishes these 750 sets, they'll never make more.
This set includes EVERY piece of artwork in the book, including the color signature sheets that will only ever be seen by the collectors who were lucky enough to snag a copy of the Numbered Artist Edition and the Lettered Artist Edition before they sold out. Plus there's a special, full-color signature sheet signed by both artists and the ten brand new pieces of artwork that no one has ever seen.
This is a bargain at just $50 per set and we must limit collectors to just 3 sets each.

Samples of the new artwork Glenn Chadbourne is working on for this portfolio: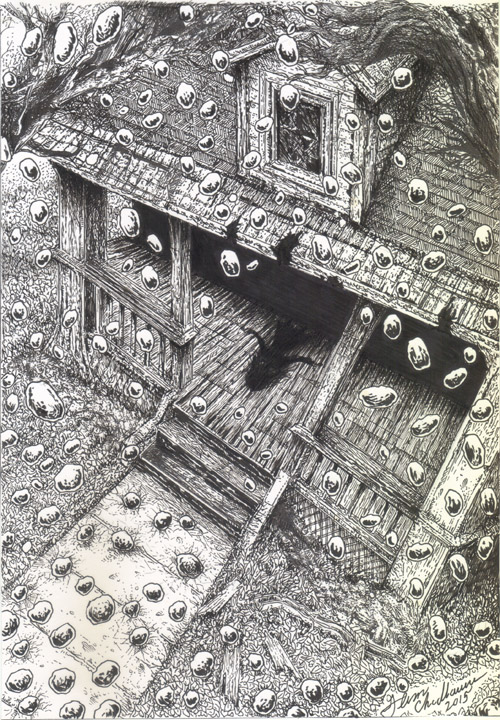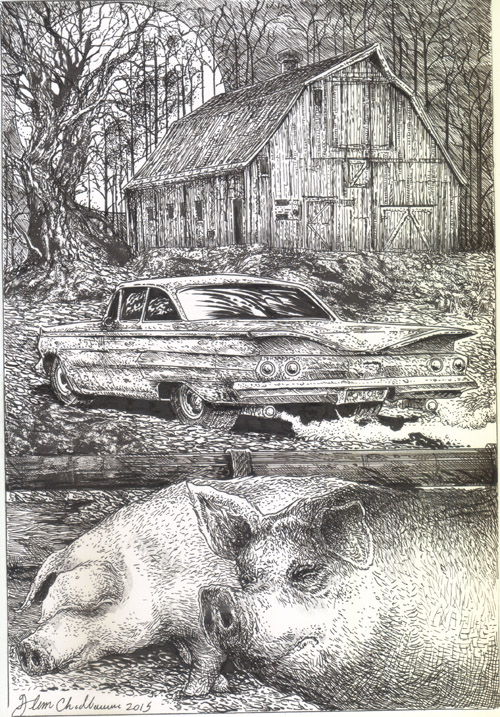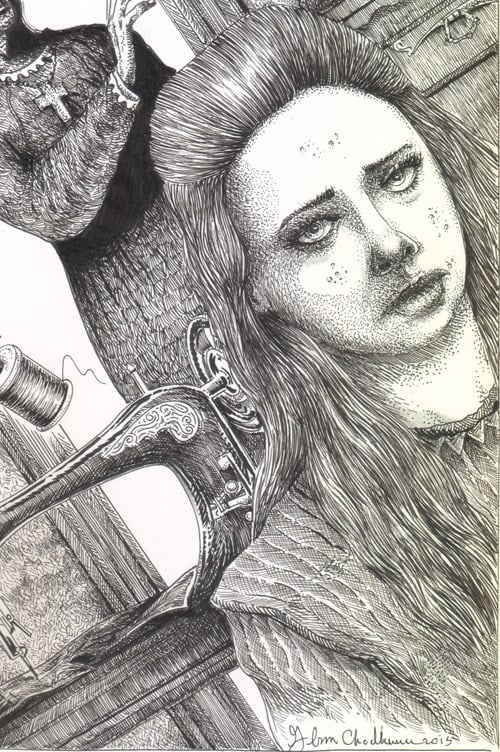 Artwork samples, but don't forget that Glenn Chadbourne is working on 10 additional pieces that will only appear in this special portfolio!