Orphans of Wonderland (Graveyard Editions #2)
Author:

Greg F. Gifune

Page Count:

280

Pub. Date:

June 25, 2018

ISBN:

978-1-58767-546-1

Status:

Out of Print
$0.00
---
---
The second title in our brand new Graveyard Editions imprint!

Orphans of Wonderland
by Greg F. Gifune
About the Book: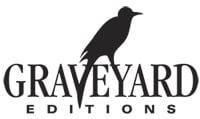 Pray it's only paranoia.
Twenty years ago, journalist Joel Walker wrote a book about a ritual killing. It exploded into a bestseller and became part of the mass Satanic hysteria of the 1980s. However, his story and the evil he investigated were real and left him the victim of a nervous breakdown.
For the last two decades, he has lived a quiet existence far from his former home in Massachusetts. But when one of his childhood friends is brutally murdered and rumored to have been involved in bizarre medical experiments, Joel is lured back to find out what really happened.
Joel must delve deep into the darkness once more, investigating all the way back to his own childhood, and the secrets he and his old friends buried there years ago.
But where do paranoia and madness end and real evil begin? With the Orphans of Wonderland...
Published as a Signed Limited Edition Hardcover:
• Limited to just 500 signed and numbered copies
• Personally signed by the author on a unique signature page
• Printed on 60# acid-free paper
• Featuring a high-end binding with colored head and tail bands
• Printed and bound with full-color marbled endpapers
• Sewn-in ribbon page marker
• Featuring hot foil stamping on the front boards and spine
• Smyth sewn to create a more durable binding
• Limited ONE TIME printing of this special edition
• Retail price just $50!

Greg F. Gifune is a best-selling, internationally-published author of several acclaimed novels, novellas and two short story collections.
Working predominantly in the horror and crime genres, Greg has been called, "The best writer of horror and thrillers at work today" by New York Times best-selling author Christopher Rice, "One of the best writers of his generation" by both The Roswell Literary Review and horror grandmaster Brian Keene, and "Among the finest dark suspense writers of our time" by legendary best-selling author Ed Gorman, Greg's work has been published all over the world, translated into several languages, received starred reviews from Publishers Weekly, Library Journal, Kirkus, and others, is consistently praised by readers and critics alike, and has garnered attention from Hollywood.
Two of his short stories, HOAX and FIRST IMPRESSIONS have been adapted to film. His novel CHILDREN OF CHAOS is currently under a development deal to be made into a television series, and his novel THE BLEEDING SEASON, originally published in 2003, has been hailed as a classic in the horror genre and is considered to be one of the best horror/thriller novels of the decade.
Greg resides in Massachusetts with his wife Carol, a few cats and two dogs, Dozer and Bella. He can be reached online at [email protected] or on Facebook and Twitter.