The Corpse King
Author:

Tim Curran

Artist:

Alan M. Clark (cover) and Keith Minnion (interiors)

Page Count:

136

Pub. Date:

May 17, 2010

ISBN:

978-1-58767-196-8

Status:

Out of Print
$0.00
---
---
ABOUT
REVIEWS
AUTHOR
EDITIONS
STATUS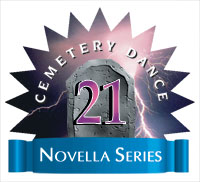 The Corpse King (Novella Series #21)
by Tim Curran
About the Book:
From the fields of the dead, the harvest was brought forth.
Tended by resurrection farmers with grubby fingers, cold hearts, and greedy minds, the fields were worked with shovel and spade and sweat. Beneath a pall of thin moonlight, the crops were plucked from the moist, black earth, torn from wormy boxes and mildewed shrouds like rotting corn from corrupting husks.
The harvest of cadavers was piled in the beds of muddy wagons and taken to market, sold to the highest bidder to supply dissection room and anatomical house. The farmers worked their bone fields night after night, thinking they were alone in their grim harvest.
But there was another who worked the graveyards and mortuaries, another reaper whose cultivation reached back to antiquity. Moon-faced and skeleton-fingered, he was the grand lord of the charnel harvest, master of graveyard harrow and yield.
Enter the world of the late-18th century and join Samuel Clow and Mickey Kierney as they earn their living in the resurrection trade... little realizing that they will soon meet The Corpse King.

"Horror finds its roots in many places: the supernatural, the occult and the bizarre, the common fears of humanity, the lusts and desires of the criminally insane. Often overlooked, however, but perhaps even more potent are the pages of history. We didn't always live in such a sanitized, advanced, progressive world. For all but a few, especially those who lived in crowded urban areas, life was often a miserable, filthy, degrading experience that offered little hope for the future, and in this sewer-bound world very real, tangible horrors, inescapable abounded."
— Kevin Lucia, Shroud Magazine
Tim Curran is the author of the novels Skin Medicine, Hive, Dead Sea, and Skull Moon. Upcoming projects include the novels Resurrection, The Devil Next Door, and Hive 2, as well as Four Rode Out, a collection of four weird-western novellas by Curran, Tim Lebbon, Brian Keene, and Steve Vernon. His short stories have appeared in such magazines as City Slab, Flesh & Blood, Book of Dark Wisdom, and Inhuman, as well as anthologies such as Flesh Feast, Shivers IV, High Seas Cthulhu, and Vile Things. Find him on the web at: www.corpseking.com
Published in two states:
• Hardcover Limited Edition of 750 signed and numbered copies bound in full-cloth and Smyth sewn ($30)
• Traycased Hardcover Lettered Edition of 26 signed and lettered copies bound in leather and Smyth sewn with a satin ribbon page marker ($175)
Limited Edition is Sold Out / Out of Print!
The deluxe Lettered Edition of this book is currently with our traycase manufacturer who will begin building the traycases as he catches up on the projects we've sent him. We will update this page as the Lettered Edition progresses through production. Thank you for your patience.