The Summoning (Graveyard Editions #9)
Author:

Bentley Little

Pub. Date:

February 23, 2023

Status:

Out of Print
$0.00
---
---
The Summoning
by Bentley Little
About the Book: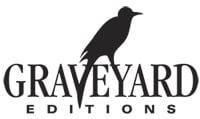 Darkness is descending on the small town of Rio Verde, Arizona. An evil older than time is rising from the desert, waiting for night to fall and a reign of terror to begin...
Brad Woods has performed a lot of autopsies, but never one like this. The body is purged of all blood.
Fear has made Sue Wing run from the darkened school and into night, a fear so powerful she can only name it using the Cantonese myths of her grandmother: Cup-hu-girngsi... the corspe who drinks blood.
Reporters like Rich Carter don't believe in the supernatural, but all the signs are pointing to the same conclusion: a vampire is stalking the streets of Rio Verde.
No, Rich Carter doesn't believe in such things. Not yet. But he will come to believe with a faith borne of horror after horror...
Published as a Signed Limited Edition Hardcover:
• Limited to just 500 signed and numbered copies
• Personally signed by the author on a unique signature page
• Printed on 60# acid-free paper
• Featuring a high-end binding with colored head and tail bands
• Printed and bound with full-color marbled endpapers
• Sewn-in ribbon page marker
• Featuring hot foil stamping on the front boards and spine
• Smyth sewn to create a more durable binding
• Limited ONE TIME printing of this special edition
• Retail price just $50!

Bentley Little was born in Arizona a month after his mother attended the world premiere of Psycho. He received his BA in Communications and MA in English and Comparative Literature at California State University Fullerton. His Master's thesis was the novel The Revelation, which was later published and won the Bram Stoker Award in 1991. Since then, he has written many more novels and his work has been translated into seven different languages. Several of his novels have been optioned for film. His work has appeared in many issues of Cemetery Dance magazine, including Cemetery Dance #64, which was the Bentley Little Special Issue and featured an original interview with him and two of his brand new short stories.