Save 44% Off Your CemeteryDance.com Order!
Hi Folks!
To celebrate the 4th of July here in the US this week, we've created a very special offer for our customers — no matter where you live!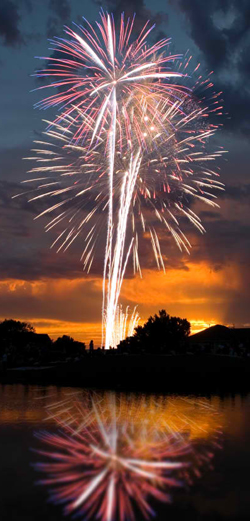 Below is a special coupon code that will allow you to save 44% off almost everything in our online store including:
* Cemetery Dance in-stock books including Limited Editions and Lettered Editions
* Cemetery Dance preorders including Limited Editions and Lettered Editions
* eBooks
* Cemetery Dance magazine back issue and Cemetery Dance magazine subscriptions
* comics
* slipcases
* dust jackets from classic Cemetery Dance hardcovers
* artwork
* other items
* in-stock books from other publishers
* preorders from other publishers
(Sorry, but Gift Certificates, Finders Keepers, Carrie, 'Salem's Lot, Family Secrets, Stinger, Blue World, The Bazaar of Bad Dreams, The Bazaar of Bad Dreams custom slipcase, Joyland Illustrated Edition, Drunken Fireworks, Working Stiff, The Night Listener, eBooks that are sold on other stores, and any other items that are excluded on their product page do not qualify for this special offer.)
All you have to do is add qualifying items to your cart and then you can save 44% off your entire order — there is NO MAXIMUM amount you can save, so this is the time to order anything you've been waiting to order!
To save 44% off your order, just use this Coupon Code when you checkout via our online store:
JULY44DEAL
TO REDEEM THE CODE:
1) Just go to our website, add anything that qualifies to your cart, and checkout like normal.
2) When you reach the PAYMENT page on our website, put the special code listed above in the COUPON CODE field on the right and then click the APPLY button.
3) If the code is redeemed properly by the system, you should see the discount before you enter the rest of your payment information and finish checking out. If not, please email brianfreeman@cemeterydance.com for assistance.
4) This coupon cannot be combined with other special offers or discounts and cannot be applied retroactively to past orders. Orders that are cancelled and reordered with the coupon will be charged at the full amount.
5) This coupon expires at 11:59 PM eastern time on July 6, 2015.
Click here to start shopping before time runs out!
As always, thank you for your continued support and enthusiasm!